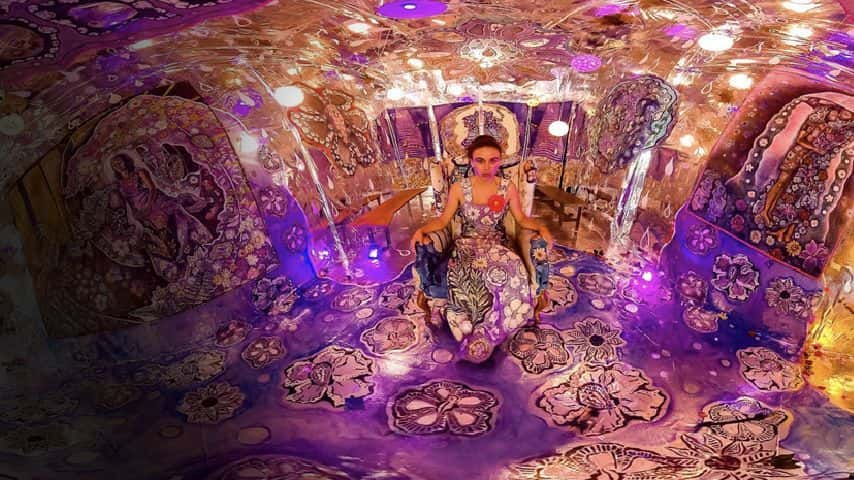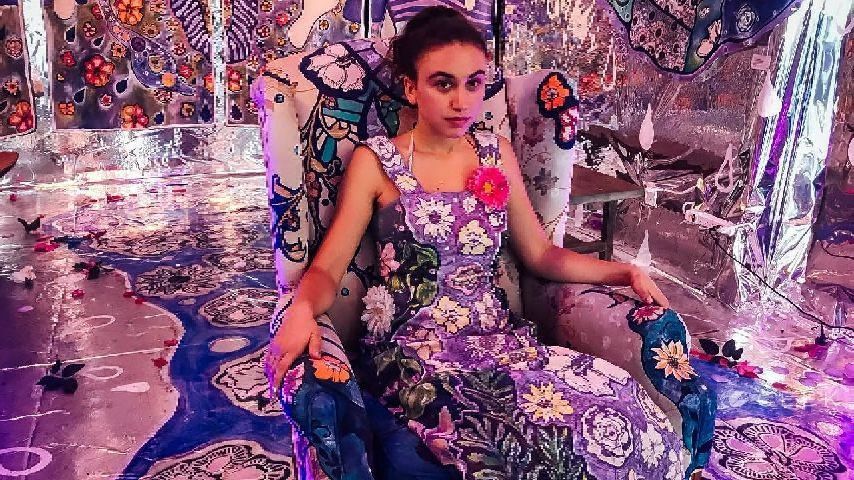 For the first time art lovers will be able to step inside the artist mind with this one of a kind 360 virtual reality experience that keeps the de Plume Hollywood Art installation by Laurie Shapiro alive forever. Shapiro is a visionary artist who is inspiring kindred spirits with eclectic mixed media large-scale, tapestry-like, screen-printed, sewed, and painted individual panels of fabric connected together.



The American writer and filmmaker is mesmerized by color and process, she 's a big fan of artists like Kerry James Marshall, Roy De Forest and Gustav Klimt



Laurie Sharpiro's new piece titled All Yoni Is Love is a sequel to her previous work- Before You Were Born, which was showcased earlier this year and attracted art cognoscente from around the globe. All Yoni Is Love transports audiences into an experiential and immersive ethereal dimension of individually painted "yoni-flowers," stylized large paintings, reflective mylar, and hanging orbs of light.



The CEEK VR Experience captured the fantastic artwork from de Plume in Hollywood along with a 360 interview with artist Laurie Shapiro.



Sharpiro strives with each of her pieces to produce detailed masterpieces. Her work largely incorporates painting and hand-sewing. Sharpiro builds up her paint and uses the process of screen-printing to add color to her work.