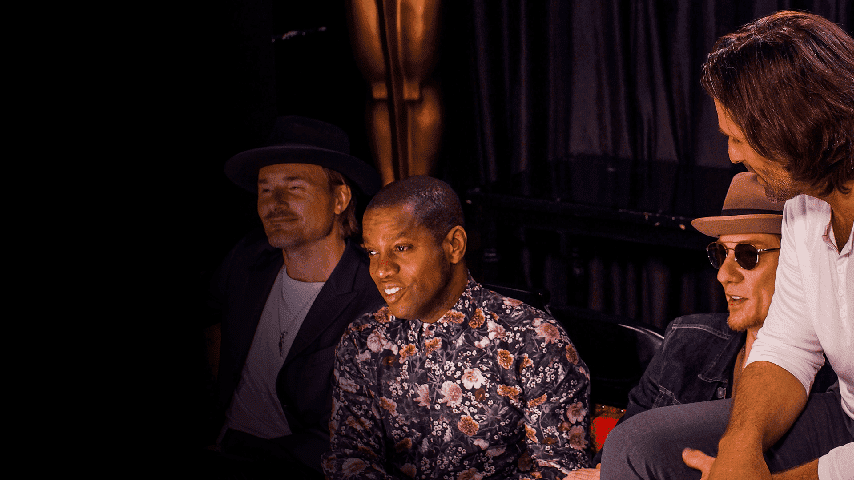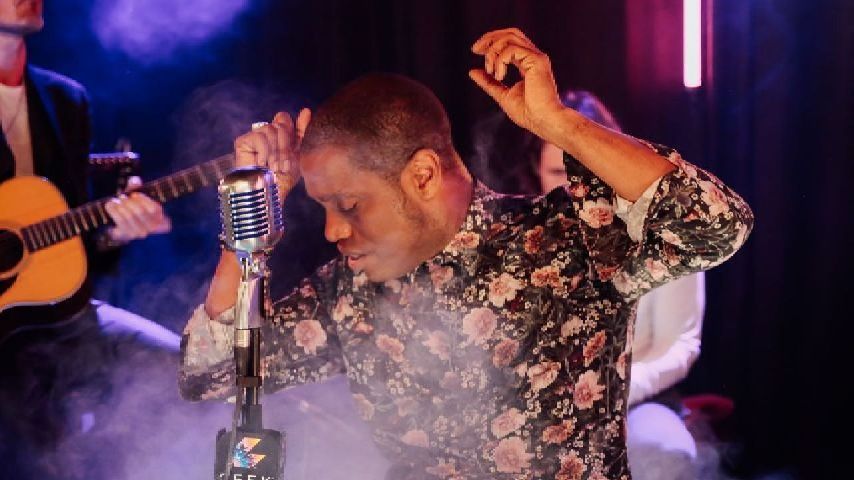 Hanging with Vintage Trouble is like being in a 20's speak easy bar… a sexy soulful bashment making you dance with uncontrollable sweat; where acceptable behavior is totally unacceptable. The future of neo funk pop is happening now with Vintage Trouble!

The band went to the UK on the trusted advice of their legendary manager Doc McGhee who suggested they follow the successful footsteps of past UK artist such as Amy Winehouse, Duffy and James Blunt, all made it big in the UK music scene before going global.



Following their manager's wisdom, and showcasing their talents on UK platforms such as The Late Show with JoAnne Good on BBC London, Vintage Trouble went on to make huge trouble when they reached #1 best selling R&B digital album and #5 all around best selling digital album on Amazon UK, beating out both Rihanna and the Glee (TV series) albums in the past.



Vintage Trouble has gone on to gain International acclaim, venturing on World wide tours with the likes of Hall of Fame rockers The Rolling Stones, The Who, AC/DC, Bon Jovi as well as The Dave Mathews Band , Lenny Kravitz, Queen guitar player Brian May and a host of others.



The band has streamed live across the world performing at the renowned Austin City Limits checking off a bucket list dream of theirs.



Vintage Trouble did a special performance on The View for Whoopi Goldberg's birthday, showcased on Jimmy Kimmel Live, Conan, and multiple appearances on The Tonight Show in the US.



Check out this exclusive 360 performance only on CEEK VR, we bet you "Can't Stop Rolling" with this great quartet in 360 VR!



When Vintage Trouble stepped into the Ceek Studios in Hollywood , they were the embodiment of what a hip professional band looks like, they looked the coolest!..and they were!

You see them and you just want to hang out and vibe to what they are grooving with.

Vintage Trouble made themselves right at home laughing jiving and sharing their inspiring stories as individual musicians and as a band of brothers.



Vintage Trouble is looking to push the success of their music even further, engaging in what they call is the "new phase" of their music, the flip side!..And thus the naming of their latest EP.. Chapter II.



In Chapter II, Vintage Trouble united with elite producer Jeeve, who has worked with Bruno Mars, Carlos Santana, Darius Rucker, Britany Spears and even Tupak Shakur, ..together with Jeeve they really got it on in the studio recording roller coaster bops for the dance floor!



Vintage Trouble spins their music on the Ceek VR Stage like a retro 45 vinyl playing in the jukebox! Ty Taylor's vocal energy is contagious as… the flu!

The Vintage Trouble sound is like a sparkling bottle of brand new funk that hits you deep to the souls of your feet!



Vintage Trouble offers up two ground shaking performances off their the latest album Chapter II, the first Cant't Stop Rolling followed by Do Me Right , both of which will surely delight your funk!



Check out Vintage Trouble for their first time experience in 360 VR! Only on Ceek VR! A New Reality!